A growing source of silent era film information.
This listing is from The Progressive Silent Film List by Carl Bennett.
Copyright © 1999-2014 by Carl Bennett and the Silent Era Company.
All Rights Reserved.

About This Listing / Report Omissions or Errors in This Listing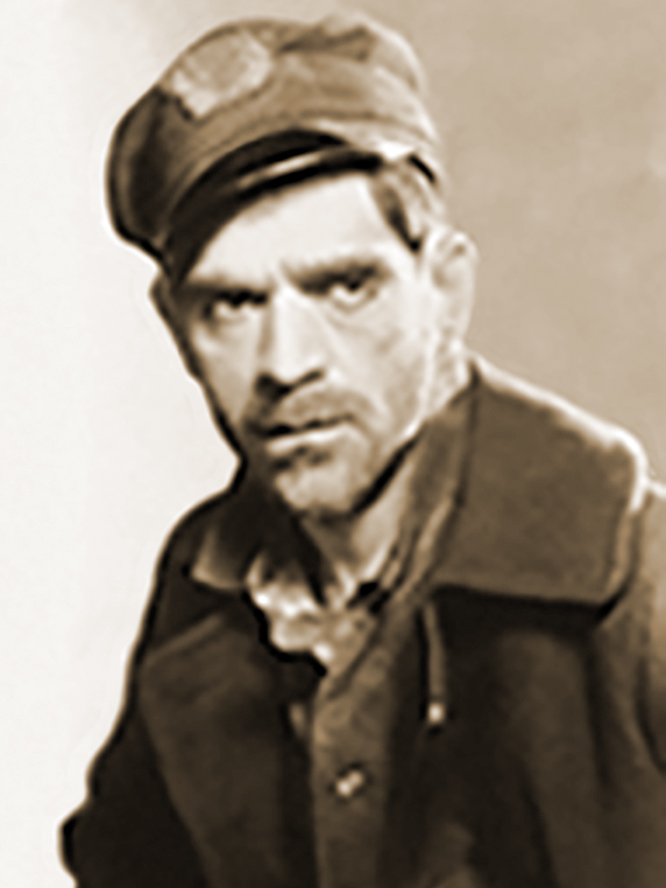 Boris Karloff.
Photograph: Silent Era
image collection.


Vultures of the Sea


(1928) American
B&W : Serial / Ten episodes
Directed by Richard Thorpe

Cast: Johnnie Walker, Shirley Mason, Tom Santschi, Boris Karloff [Grouchy], Frank Hagney, [?] John Carpenter and/or Horace B. Carpenter?, George Magrill, Joe Bennett (Joseph Bennett), Arthur Dewey, Joseph Mack (Joseph P. Mack), John P. Lockney (J.P. Lockney), Lafe McKee, Leo D. Maloney, Tom Mintz, Jack Perrin

Mascot Pictures Corporation production; distributed on State Rights basis by Mascot Pictures Corporation. / Produced by Nat Levine. Scenario by William Burt (William P. Burt) and/or Wyndham Gittens. / Ten episodes (two reels each): [1] "The Hell Ship," released 1 August 1928; [2] released 8 August 1928; [3] released 15 August 1928; [4] released 22 August 1928; [5] released 29 August 1928; [6] released 5 September 1928; [7] released 12 September 1928; [8] released 19 September 1928; [9] released 26 September 1928; [10] released 3 October 1928. / Standard 35mm spherical 1.37:1 format. / Silent film.

Drama.

Survival status: The film is presumed lost.

Current rights holder: (unknown)

Keywords: Serials

Listing updated: 26 February 2012.

References: Lahue-Continued pp. 140-141, 269, 289 : Website-IMDb; Website-SerSq.