A growing source of silent era film information.
This listing is from The Progressive Silent Film List by Carl Bennett.
Copyright © 1999-2014 by Carl Bennett and the Silent Era Company.
All Rights Reserved.

About This Listing / Report Omissions or Errors in This Listing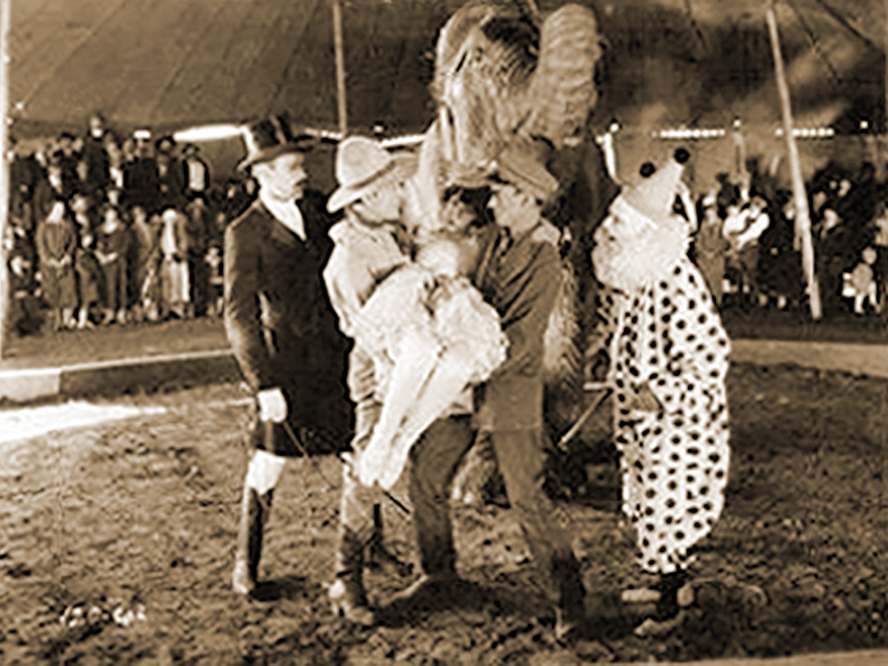 Photograph: Silent Era image collection.


Wild West


(1925) American
B&W : Serial / 21 reels
Directed by Robert F. Hill

Cast: Jack Mulhall [Jimmy Whitehawk], Helen Ferguson [Polly Breen], Ed Burns (Edward Burns) [Colonel Hardcastle / Tom Osborne], Eddie Phillips [Bob Miller], Fred Burns [Joe Miller], Larry Steers [Doctor Alonzo Powers], George Burton [Dan Norton], Milla Davenport [Chalky Withers], Virginia Warwick [Elsie Withers], Dan Dix [Pat Casey], Gus Saville, Buck Lucas [himself], Nowata Richardson, Inez Gomez

Distributed by Pathé Exchange, Incorporated. / Scenario by J.F. Natteford (Jack Natteford). / Ten chapters (two reels each): [1] "The Land Rush," released 27 September 1925 (three reels). / Standard 35mm spherical 1.37:1 format.

Drama: Western.

Survival status: The film is presumed lost.

Current rights holder: (unknown)

Keywords: Circuses - Serials

Listing updated: 25 February 2012.

References: Lahue-Continued pp. 121, 250, 289 : ClasIm-225 p. 47 : Website-IMDb; Website-SerSq.