A growing source of silent era film information.
This listing is from The Progressive Silent Film List by Carl Bennett.
Copyright © 1999-2014 by Carl Bennett and the Silent Era Company.
All Rights Reserved.

About This Listing / Report Omissions or Errors in This Listing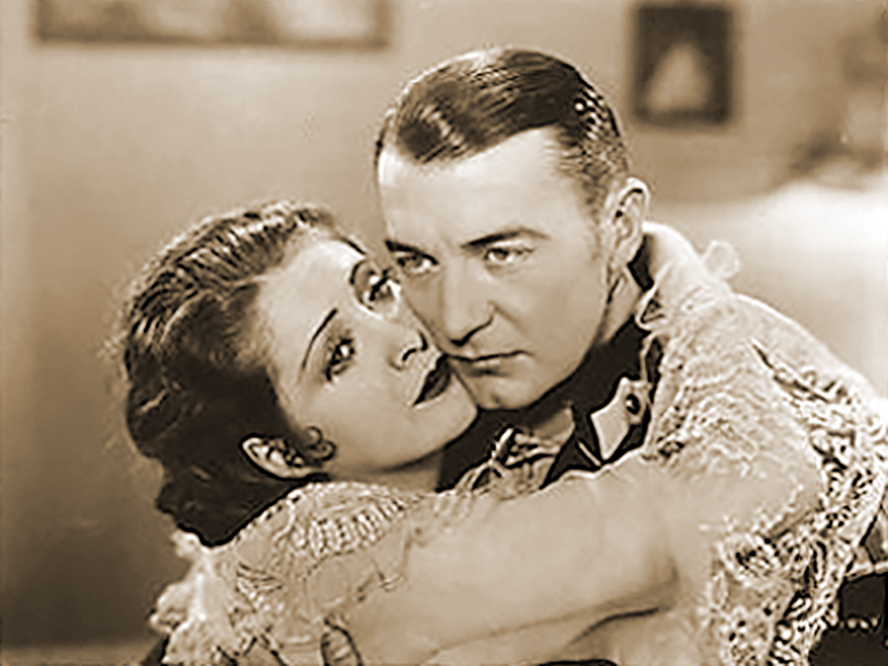 Billie Dove and Clive Brook.
Photograph: Silent Era image collection.


The Yellow Lily


(1928) American
B&W : Eight reels / 7187 feet
Directed by Alexander Korda

Cast: Billie Dove [Judith Peredy], Clive Brook [Archduke Alexander], Gustav von Seyffertitz [Kinkeline], Marc MacDermott [Archduke Peter], Nicholas Soussanin [Eugene Peredy], Eugenie Besserer [the archduchess], Jane Winton [Mademoiselle Julie], Charles Puffy [the mayor]

First National Pictures, Incorporated, production; distributed by First National Pictures, Incorporated. / Produced by Ned Marin. Scenario by Lajos Biró, with continuity by Bess Meredyth, from a screen story by Lajos Biró. Art direction by Max Parker. Costume design by Max Rée. Cinematography by Lee Garmes. Intertitles by Garrett Graham. Edited by Harold Young. Presented by Richard A. Rowland. / © 7 May 1928 by First National Pictures, Incorporated [LP25223]. Released 20 May 1928. / Standard 35mm spherical 1.37:1 format. / Silent film.

Drama: Romance.

Survival status: Print exists.

Current rights holder: (unknown)

Listing updated: 30 October 2011.

References: Perry-British p. 332 : Website-AFI.