People active in the silent era and people who keep the silent era alive.
Copyright © 1999-2018 by Carl Bennett and the Silent Era Company.
All Rights Reserved.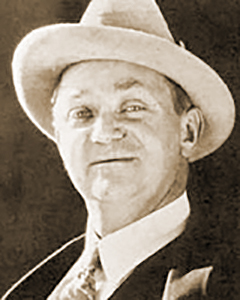 Photograph: Silent Era image collection.
Max Asher
(same as Jack Ascher and Max Ascher)
Born 5 May 1885 in Oakland, California, USA
Died 15 April 1957 in Hollywood, California, USA
Max Asher began acting in local Oakland theaters. Asher worked for The Universal Film Manufacturing Company, Incorporated, in Joker Comedies (1913), The Keystone Film Company (1914), Sterling Film Company (1914). In the waning days of his film career, Max appeared in number comedies as a supporting comic.
In the 1930s, Asher worked as a makeup artist. Later, he tried his hand in the magic business in Ocean City, Maryland.
References: Miller-Comedies p. 19 : Website-IMDb.