People active in the silent era and people who keep the silent era alive.
Copyright © 1999-2018 by Carl Bennett and the Silent Era Company.
All Rights Reserved.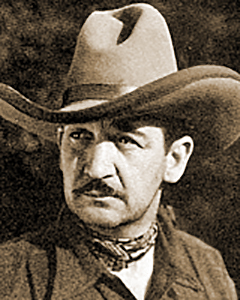 Photograph: Silent Era image collection.
Charles King
(same Charles L. King, Charles Lafayette King)
Born 21 February 1895 in Hillsboro, Texas, USA, as Charles Lafayette King Jr.
Died 7 May 1957 in Hollywood, California, USA, of cirrhosis of the liver.
Married; son, Charles King Jr. (III).
Charles King is a different performer than song and dance specialist Charles King. King began film work as an extra in The Birth of a Nation (1915), and continued acting in more than 400 films through the late 1950s. He is best remembered for numerous villain roles in the golden era during which he acquired the nickname "Blackie."
References: ClasIm-204 pp. 45, 62 : Website-IMDb.