People active in the silent era and people who keep the silent era alive.
Copyright © 1999-2018 by Carl Bennett and the Silent Era Company.
All Rights Reserved.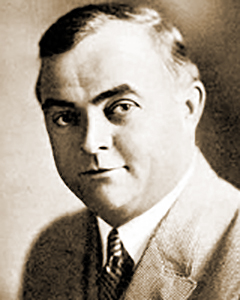 Photograph: Silent Era image collection.
Fred Mace
Born 22 August 1878 in Philadelphia, Pennsylvania, USA, as Frederick Mace.
Died 21 February 1917 in New York, New York, USA.
Married Gertrude Emily Johnson; [?] until Fred's death?
Fred Mace began his adult life as a dentist in Erie, Pennsylvania, before trying film acting in the New York area and becoming one of the early Hollywood acting transplants. He worked for the Biograph Company (1910-1912), New York Motion Picture Company and The Universal Film Manufacturing Company, Incorporated, before becoming a key player in the early Keystone Film Company productions. Best remembered as the Chief of the Keystone Kops, Mace tried a number of production companies featuring himself in the starring roles, including Majestic Motion Picture Company (1913), and his own Fred Mace Feature Film Company. Mace returned briefly to Keystone (1915-1916) before returning to New York.
Fred Mace passed away prematurely at age 38 of what was reported to be a stroke.
References: Louvish-Keystone p. 324 : Website-IMDb.