People active in the silent era and people who keep the silent era alive.
Copyright © 1999-2017 by Carl Bennett and the Silent Era Company.
All Rights Reserved.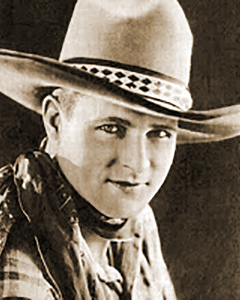 Photograph: Silent Era image collection.
Fred Thomson
Born 26 February 1890 in Pasadena, California, USA, as Frederick Clifton Thomson.
Died 25 December 1928 in Los Angeles, California, USA, of a tetanus infection.
Married Gail Dubois Jepson, 1913; until her death, 1916.
Married writer Frances Marion; adopted son, Richard Thomson; son, Frederick Thomson Jr., born December 1926; until his death
References: Website-IMDb.