People active in the silent era and people who keep the silent era alive.
Copyright © 1999-2018 by Carl Bennett and the Silent Era Company.
All Rights Reserved.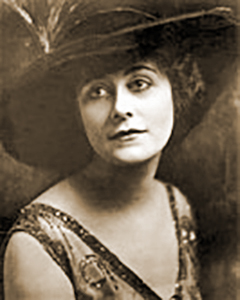 Photograph: Silent Era image collection.
Frances Marion
(same as Frank M. Clifton)
Born 18 November 1888 in San Francisco, California, USA, as Marion Benson Owens.
Died 12 May 1973 in Los Angeles, California, USA.
Married Wesley de Lappe, October 1906; divorced, November 1911.
Married Robert Pike, November 1911; divorced, November 1917.
Married actor Fred Thomson, 2 November 1919; adopted son, Richard Thomson; son, Frederick Thomson Jr., born December 1926; until Fred's death, 25 December 1928.
Married cinematographer and writer George W. Hill, 1930; divorced, 1933.
Frances Marion, the most-celebrated screenwriter of the American silent era, wrote more than 130 films between 1915 and 1929, including films for Mary Pickford, Lillian Gish, Norma Talmadge and Marion Davies. Marion also directed several films during the early 1920s.
Marion won Academy Awards® for her screenplays for The Big House (1930) and The Champ (1931).
References: Website-IMDb.