People active in the silent era and people who keep the silent era alive.
Copyright © 1999-2018 by Carl Bennett and the Silent Era Company.
All Rights Reserved.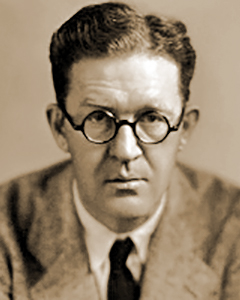 Photograph: Silent Era image collection.
John Ford
(same as Jack Ford)
Born 1 February 1894 in Cape Elizabeth, Maine, USA, as John Martin Feeney.
Died 31 August 1973 in Palm Desert, California, USA, of cancer.
Brother of actor and director Francis Ford.
Son born 12 April 1921.
John Ford began as an actor and stuntman in his brother's films at The Universal Film Manufacturing Company, Incorporated. Eventually directed films at Universal, mostly westerns starring Harry Carey. Began directing at Fox Film Corporation in the early 1920s, where he was in the studio's stable of top directors.
Continuing in the sound era, Ford became one of the world's top film directors, earning Academy Awards for his direction and for the actors who worked for him.