People active in the silent era and people who keep the silent era alive.
Copyright © 1999-2018 by Carl Bennett and the Silent Era Company.
All Rights Reserved.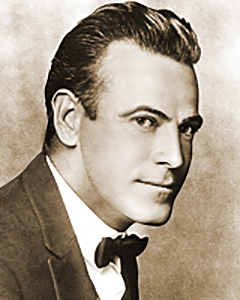 Photograph: Silent Era image collection.
J.P. McGowan
Born 24 February 1880 in Terowie, South Australia, Australia.
Died 26 March 1952 in Hollywood, California, USA.
Married actress Helen Holmes.
J.P. McGowan worked as actor for Kalem Film Manufacturing Company circa 1911. He worked at The Universal Film Manufacturing Company, Incorporated, circa 1917. The prolific McGowan directed more than 150 motion pictures in the course of his film career.
References: Website-IMDb.