People active in the silent era and people who keep the silent era alive.
Copyright © 1999-2018 by Carl Bennett and the Silent Era Company.
All Rights Reserved.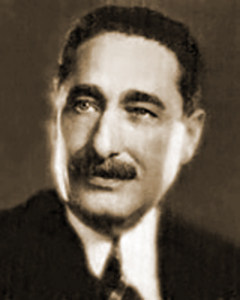 Photograph: courtesy Brian Kelly.
Charles O. Baumann
Born 20 January 1874 in New York, New York, USA.
Died 18 July 1931 in New York, New York, USA.
Charles O. Baumann was a partner in the Crescent Film Company formed in 1908 and in the Bison Life Motion Pictures production company formed in 1909. One of Baumann's most-successful companies was the The Keystone Film Company, the production unit headed by Mack Sennett. Adam Kessel and Baumann's New York Motion Picture Company produced many films under a number of brand names, including Broncho, Domino and Kay-Bee. Other companies formed by Baumann include the 101 Bison Company and Reliance Motion Picture Corporation. In the mid-1910s, Kessel and Baumann also branched into film distribution with their Mutual Film Corporation, which later was absorbed into Triangle Film Corporation. Baumann continued in production in the early 1920s as a partner in the Kessel-Baumann Picture Corporation production company.
References: Slide-FineArts pp. 2, 3, 5 : with additional information provided by Brian Kelly.