A growing source of silent era film information.
This listing is from The Progressive Silent Film List by Carl Bennett.
Copyright © 1999-2014 by Carl Bennett and the Silent Era Company.
All Rights Reserved.

About This Listing / Report Omissions or Errors in This Listing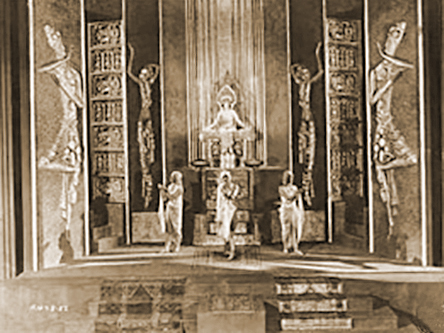 Photograph: Silent Era image collection.

Beauty's Worth


(1922) American
B&W : Seven reels / 6751 feet
Directed by

Cast: Marion Davies [Prudence Cole], Forrest Stanley [Cheyne Rovein], June Elvidge [Amy Tillson], Truly Shattuck [Mrs. Garrison], Lydia Yeamans [Jane], Hallam Cooley [Henry Garrison], Antrim Short [Tommy], Thomas Jefferson [Peter], Martha Mattox [Aunt Elizabeth Whitney], Aileen Manning [Aunt Cynthia Whitney], John Dooley [a soldier in the charade sequence], Gordon Dooley [a doll in the charade sequence]

Cosmopolitan Productions production; distributed by International Film Service Company, Incorporated, through Paramount Pictures Corporation. / Scenario by Luther Reed, from the short story "Beauty's Worth" by Sophie Kerr. Set design by Joseph Urban. Fight choreography by Ralph Faulkner. Cinematography by Ira H. Morgan. / © 5 April 1922 by Cosmopolitan Productions [LP17726]. Premiered circa 18 March 1922 in New York, New York. General release, 14 May 1922. / Standard 35mm spherical 1.37:1 format.

Drama: Society.

Survival status: Print exists.

Current rights holder: Public domain.

Listing updated: 16 October 2011.

References: Vermilye-Twenties pp. 64-66 : Website-AFI; Website-IMDb.