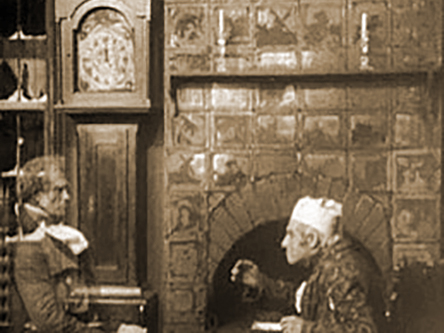 Frame enlargement: Silent Era image collection.


A Christmas Carol


(1910) American
B&W : One reel
Directed by [?] J. Searle Dawley?

Cast: Marc McDermott, Viola Dana

Edison Manufacturing Company production; distributed by Edison Manufacturing Company. / From the novella A Christmas Carol by Charles Dickens. / © 23 December 1910 by [?] Thomas A. Edison or Edison Manufacturing Company? [J149819, J149820, J149821, J149822]. Released 23 December 1910. / Standard 35mm spherical 1.37:1 format.

Drama.

Survival status: Prints exist in the International Museum of Photography and Film at George Eastman House film archive [35mm positive]; and in the film holdings of Worldview Entertainment (Paul Killiam collection).

Current rights holder: Public domain.

Keywords: Authors: Charles Dickens

Listing updated: 9 March 2011.

References: Film viewing : Website-AFI; Website-GEH.

Home video: DVD.