A growing source of silent era film information.
This listing is from The Progressive Silent Film List by Carl Bennett.
Copyright © 1999-2013 by Carl Bennett and the Silent Era Company.
All Rights Reserved.

About This Listing / Report Omissions or Errors in This Listing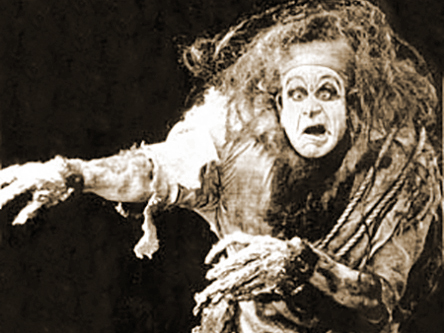 Charles Ogle.
Photograph: Silent Era image collection.

Frankenstein


(1910) American
B&W : One reel / 975 feet
Directed by J. Searle Dawley

Cast: Augustus Phillips [Frankenstein], Charles Ogle [the monster], Mary Fuller [Elizabeth]

Edison Manufacturing Company production; distributed by Edison Manufacturing Company. / Scenario by J. Searle Dawley, from the novel Frankenstein; or, The Modern Prometheus by Mary Shelley. / Released 18 March 1910. / Standard 35mm spherical 1.37:1 format.

Drama.

Survival status: Print exists in the Estate of Alois F. Dettlaff film collection [35mm nitrate positive].

Current rights holder: Public domain.

Listing updated: 22 July 2009.

References: Aylesworth-Monsters pp. 27, 28, 141; Aylesworth-Movie p. 22; Hirschhorn-Universal p. 75; Manchel-Terrors p. 8; Marrero-Vintage pp. 4, 8, 9, 10, 11, 30; Slide-Early p. 9; Thompson-Lost pp. xiv-xv : Website-AFI.

Home video: DVD.