A growing source of silent era film information.
This listing is from The Progressive Silent Film List by Carl Bennett.
Copyright © 1999-2014 by Carl Bennett and the Silent Era Company.
All Rights Reserved.

About This Listing / Report Omissions or Errors in This Listing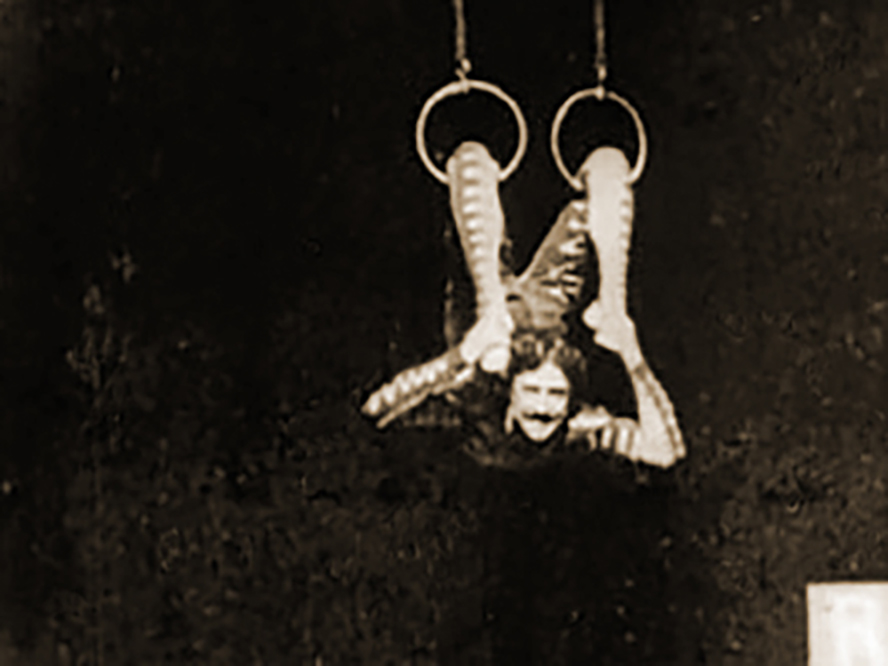 Luis Martinetti.
Frame enlargement: Silent Era image collection.

Luis Martinetti


Also known as [Luis Martinetti, Contortionist], [Louis Martinetti]
(1894) American
B&W : 29 feet
Directed by W.K.L. Dickson

Cast: Luis Martinetti [himself].

Edison Manufacturing Company production; distributed by Raff & Gammon. / Cinematography by William Heise. / No copyright registration. / Kinetoscope 35mm spherical 1.33:1 format. / The production was shot on 11 October 1894 in the Edison Black Maria studio in West Orange, New Jersey. A card with a large 'R' is visible in the film indicating the film was made for distribution by Raff & Gammon.

Performance.

Synopsis: [Raff & Gammon catalog, October 1894, page ?] Luis Martinetti, Gymnast and Contortionist, performing on the flying rings. 12.50.

Survival status: Print exists in the Library of Congress film archive.

Current rights holder: Public domain.

Listing updated: 18 March 2012.

References: Film viewing : Ramsaye-Million p. ? : Website-LoC.

Home video: DVD.