A growing source of silent era film information.
This listing is from The Progressive Silent Film List by Carl Bennett.
Copyright © 1999-2014 by Carl Bennett and the Silent Era Company.
All Rights Reserved.

About This Listing / Report Omissions or Errors in This Listing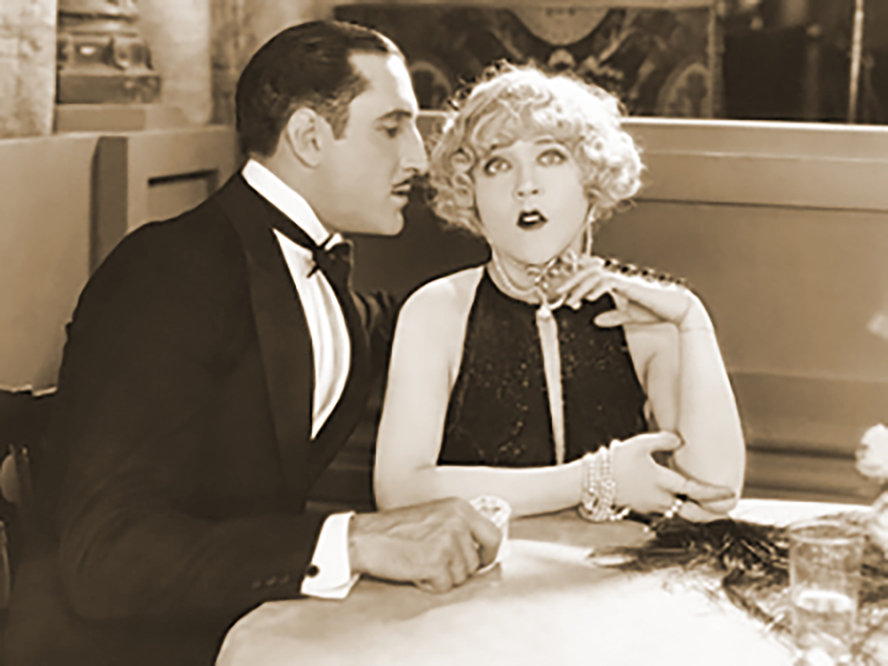 Basil Rathbone and Mae Murray.
Photograph: Silent Era image collection.


The Masked Bride


(1925) American
B&W : Six reels / 5699 feet
Directed by Christy Cabanne (William Christy Cabanne) + [Josef von Sternberg]

Cast: Mae Murray, Francis X. Bushman, Roy D'Arcy, Basil Rathbone

Metro-Goldwyn Pictures Corporation production; distributed by Metro-Goldwyn Distributing Corporation. / Scenario by Carey Wilson. / Released November 1925. / Standard 35mm spherical 1.37:1 format. / Director Josef von Sternberg quit after the first few days of shooting and was replaced by Cabanne.

[?] Drama?

Survival status: (unknown)

Current rights holder: (unknown)

Keywords: Dancers: Apache dancers - Law: Enforcement: Police: Detectives - Millionaires

Listing updated: 12 November 2009.

References: Eames-MGM p. 27; FilmDaily-1926 p. 47; Sarris-Sternberg p. 12.