A growing source of silent era film information.
This listing is from The Progressive Silent Film List by Carl Bennett.
Copyright © 1999-2014 by Carl Bennett and the Silent Era Company.
All Rights Reserved.

About This Listing / Report Omissions or Errors in This Listing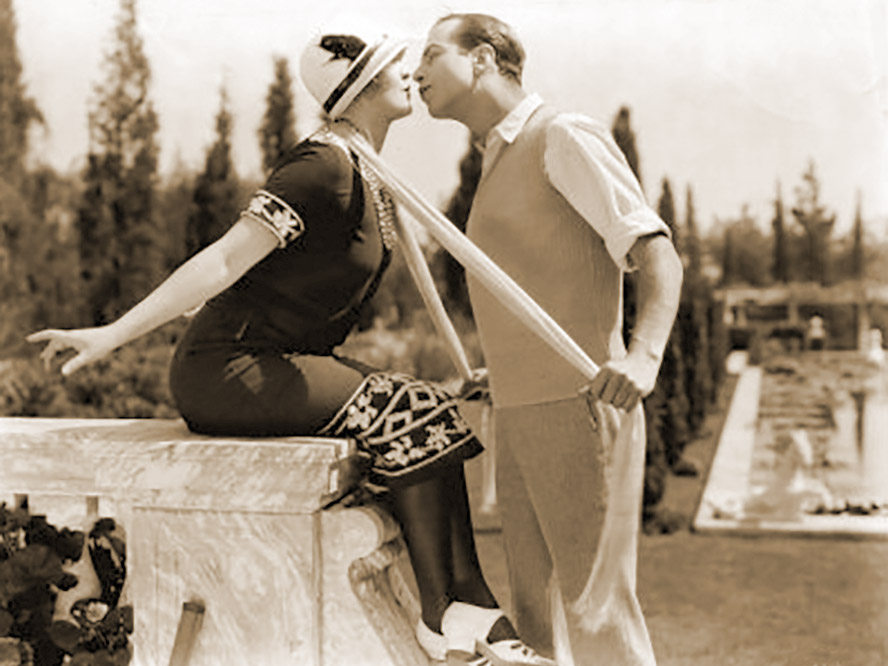 Photograph: Silent Era image collection.

Single Wives


(1924) American
B&W : Eight reels / 7526 feet
Directed by George Archainbaud

Cast: Corinne Griffith [Betty Jordan], Milton Sills [Perry Jordan], Kathlyn Williams [Dorothy Van Clark], Phyllis Haver [Marion Eldridge], Phillips Smalley [Tom Van Clark], Jere Austin [Doctor Walter Lane], Lou Tellegen [Martin Prayle], Henry B. Walthall [Franklin Dexter], John Patrick [Billy Eldridge]

Corinne Griffith Productions production; distributed by Associated First National Pictures, Incorporated. / Scenario by Marion Orth, from a screen story by Earl Hudson. Editorial direction by Marion Fairfax. Production supervised by Earl Hudson. Architecture (set design) by Milton Menasco. Cinematography by James C. Van Trees and Ned Connors. Edited by Arthur Tavares. / © 21 July 1924 by Corinne Griffith Productions [LP20403, LP20482]. Released 27 July 1924. / Standard 35mm spherical 1.37:1 format.

Drama.

Survival status: (unknown)

Current rights holder: (unknown)

Listing updated: 26 April 2010.

References: Website-AFI.