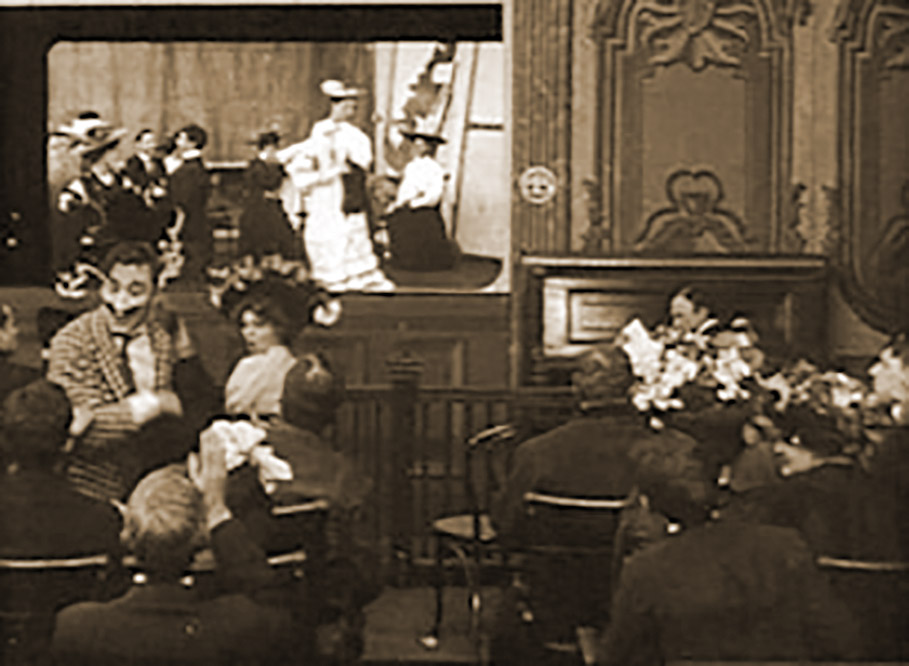 Frame enlargement: Silent Era image collection.


Those Awful Hats


(1909) American
B&W : Split-reel
Directed by D.W. Griffith

Cast: Flora Finch, Linda Arvidson, Mack Sennett, Arthur Johnson, John R. Cumpson, Florence Lawrence

American Mutoscope & Biograph Company production; distributed by American Mutoscope & Biograph Company. / Cinematography by G.W. Bitzer. / © 27 January 1909 by American Mutoscope & Biograph Company [H122037]. Released 25 January 1909; in a split-reel with The Welcome Burglar (1909). / Standard 35mm spherical 1.37:1 format. / The production was shot on 11-12 January 1909.

Comedy.

Survival status: Prints exist in the Library of Congress film archive (paper print collection) [35mm paper positive]; and in private film collections [8mm reduction positives].

Current rights holder: Public domain.

Keywords: Canes - Hats - Motion pictures: Actors - Musical instruments: Pianos - Theaters: Motion picture: Audiences

Listing updated: 15 October 2011.

References: Film viewing : Barry-Griffith p. 41; Mottram-Danish p. 22; Niver-Early p. 326; Spehr-American p. 4; Usai-Griffith-1 p. 5.

Home video: DVD.