A growing source of silent era film information.
This listing is from The Progressive Silent Film List by Carl Bennett.
Copyright © 1999-2014 by Carl Bennett and the Silent Era Company.
All Rights Reserved.

About This Listing / Report Omissions or Errors in This Listing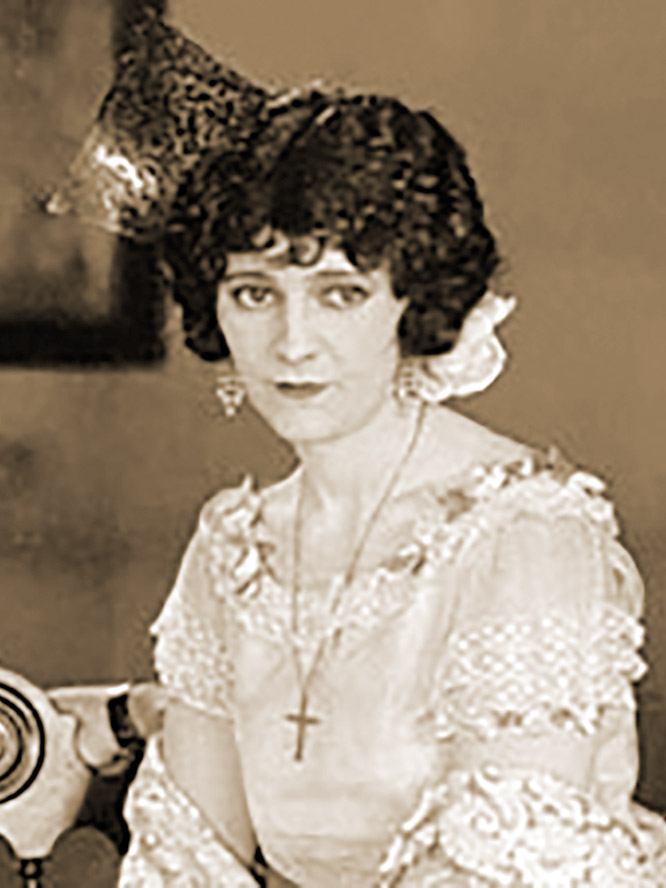 Edith Roberts.
Photograph: Silent Era image
collection.

Thy Name is Woman


(1924) American
B&W : Nine reels / 9087 feet
Directed by Fred Niblo

Cast: Ramon Novarro [Juan Ricardo], Barbara La Marr [Guerita], William V. Mong [Pedro the Fox, her husband], Wallace MacDonald [Captain Rodrigo de Castelar], Robert Edeson [the comandante], Edith Roberts [Dolores], Claire McDowell [Juan's mother]

Louis B. Mayer Productions production; distributed by Metro Pictures Corporation. / Produced by Louis B. Mayer. Scenario by Bess Meredyth, from an adaptation by Bess Meredyth of the play Thy Name is Woman by C. Schöner. Art direction by Ben Carré. Cinematography by Victor Milner. Edited by Lloyd Nosler. Presented by Louis B. Mayer. / © 20 February 1924 by Louis B. Mayer Productions [LP19940]. Released 4 February 1924. / Standard 35mm spherical 1.37:1 format.

Drama: Romance.

Survival status: Print exists in the Turner Entertainment film archives.

Current rights holder : (unknown)

Listing updated: 3 April 2009.

References: Sweeney-Coming p. 67 : ClasIm-224 p. 11 : Website-AFI; Website-IMDb : with additional information provided by Annie Lore.