A growing source of silent era film information.
This listing is from The Progressive Silent Film List by Carl Bennett.
Copyright © 1999-2014 by Carl Bennett and the Silent Era Company.
All Rights Reserved.

About This Listing / Report Omissions or Errors in This Listing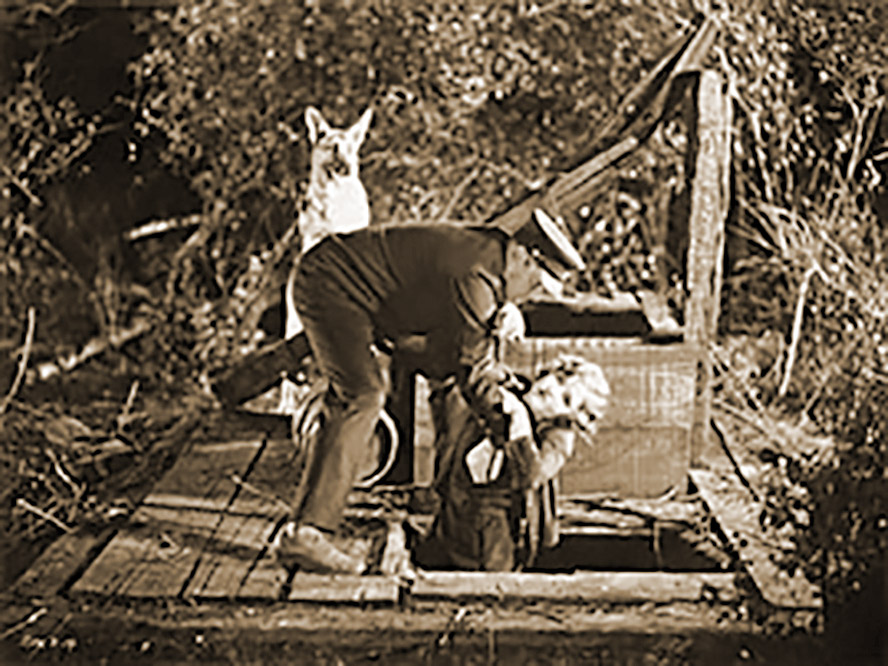 Photograph: Silent Era image collection.


The Tiger's Shadow


(1928) American
B&W : Serial / Ten episodes
Directed by Spencer G. Bennet

Cast: Hugh Allan, Gladys McConnell, Frank Lackteen [Doctor Sandro], Walter Miller

Distributed by Pathé Exchange, Incorporated. / Ten episodes: [1] "The Storm Breaks," released 23 December 1928. / Standard 35mm spherical 1.37:1 format. / [?] Silent film?

Drama.

Survival status: Print exists in the UCLA Film and Television Archive film archive (John Hampton film collection) [incomplete 16mm reduction positive (missing episodes 3 and 7)].

Current rights holder: (unknown)

Keywords: Animals: Dogs - Rescues

Listing updated: 24 March 2005.

References: Lahue-Continued pp. 268, 289 : ClasIm-223 p. C2 : Website-IMDb; Website-SerSq.