A growing source of silent era film information.
This listing is from The Progressive Silent Film List by Carl Bennett.
Copyright © 1999-2014 by Carl Bennett and the Silent Era Company.
All Rights Reserved.

About This Listing / Report Omissions or Errors in This Listing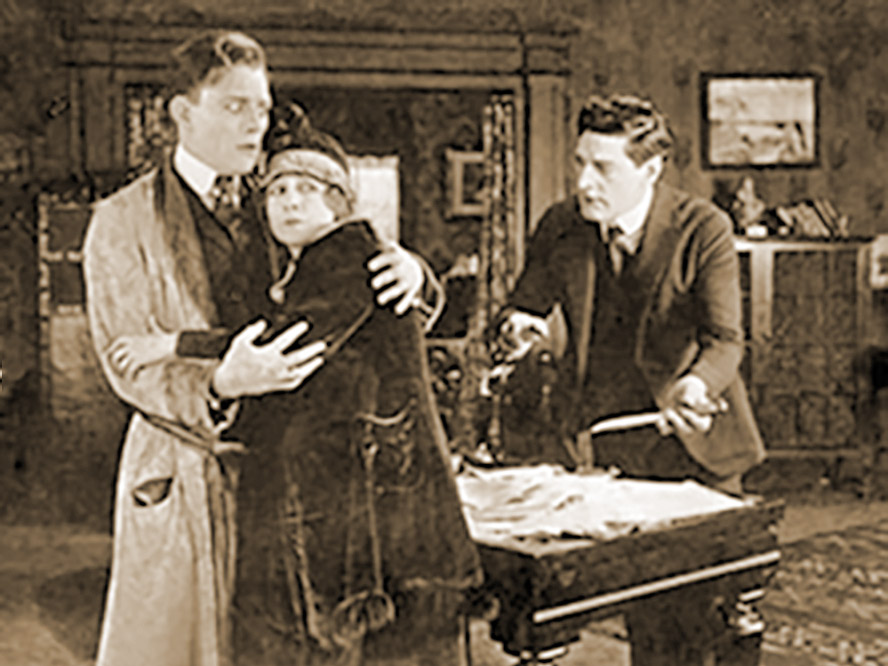 Lon Chaney (left) and Dorothy Phillips.
Photograph: Silent Era image collection.

Triumph


(1917) American
B&W : Five reels
Directed by Joseph de Grasse

Cast: Dorothy Phillips [Nell Baxter], Lon Chaney [Paul Neihoff], William Stowell [Dudley Weyman], William J. Dyer [David Montieth], Clair DuBrey [Lillian DuPont], Clyde Benson [Rupert Vincent], Helen Wright [character woman], Ruth Elder [second woman]

Bluebird Photoplays, Incorporated , production; distributed by Bluebird Photoplays, Incorporated , through The Universal Film Manufacturing Company, Incorporated. / Scenario by Fred Myton, from the short story "Triumph" by Samuel Hopkins Adams. / © 14 August 1917 by Bluebird Photoplays, Incorporated [LP11250]. Released 3 September 1917. / Standard 35mm spherical 1.37:1 format.

Drama.

Survival status: Print exists in the Academy Film Archive film archive [incomplete (reels 1-3 only)].

Current rights holder: Public domain.

Listing updated: 21 October 2008.

References: Hirschhorn-Universal p. 27; Spehr-American p. 100; Weaver-Twenty p. 76 : Website-AFI.