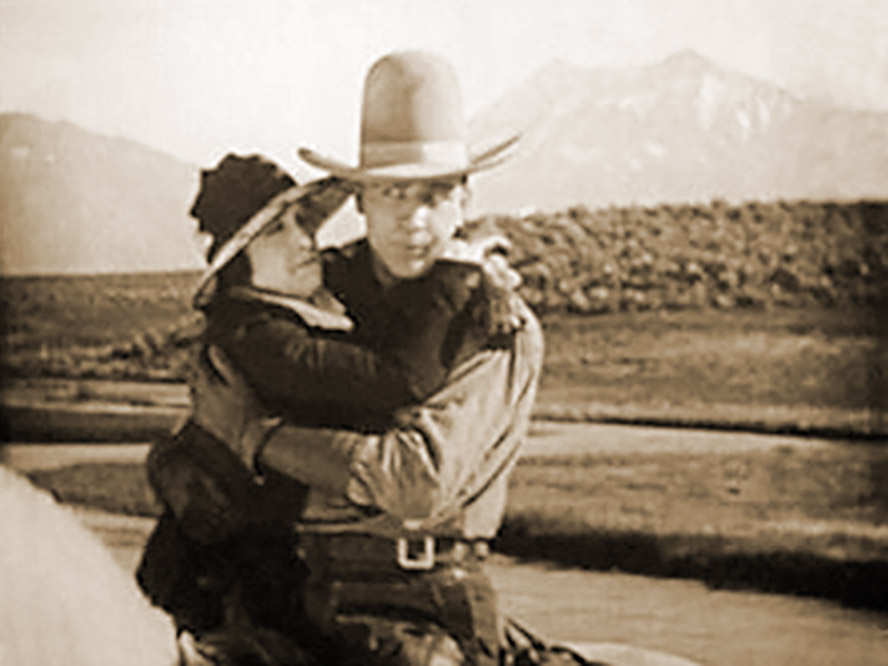 Frame enlargement: Silent Era image collection.


The Virginian


(1923) American
B&W : Eight reels / 7280 feet
Directed by Tom Forman

Cast: Kenneth Harlan, Florence Vidor, Russell Simpson, Pat O'Malley, Raymond Hatton, Milton Ross, Sam Allen, Bert Hadley, Fred Gambold

Preferred Pictures, Incorporated, production. / From the play adaptation The Virginian by Owen Wister and Kirke Lashelle of the novel The Virginian by Owen Wister. Presented by B.P. Schulberg. / Standard 35mm spherical 1.37:1 format. / The film was cut after a sneak preview from 8010 feet.

Drama: Western.

Survival status: Print exists [16mm reduction positive].

Current rights holder: (unknown)

Listing updated: 15 October 2004.

References: Lahue-Collecting pp. 44, 61; Limbacher-Feature p. 267.