Reviews of silent film releases on home video.
Copyright © 1999-2018 by Carl Bennett
and the Silent Era Company.
All Rights Reserved.
Lazy Days
(1929)
In 1922, Hal Roach created a new series of comedy short films starring a group of young kids who, although they were officially named Hal Roach's Rascals, quickly became popularly known by the title of one of their earliest films, Our Gang (1922). Roach soon learned that he had tapped a gold mine, and produced far more than 100 Our Gang films from 1922 through 1938, when the rights to the series were sold to Our Gang distributor Metro-Goldwyn-Mayer. The series featured a number of talented and popular child performers who inevitably grew too old to remain participants in the series and were replaced by other children. Fans of the Our Gang series grew to love Mickey, Jackie, Joe, Farina, Mary, Wheezer and others, and later grew attached to Spanky, Alfalfa, Porky, Buckwheat, Darla and Butch in the golden era.
Lazy Days (1929) is an early Our Gang all-talkie sound short featuring Allan Hoskins as the lazy Farina leading the life of Riley until Joe sees a flyer for a baby contest. Joe gets the gang together to enter themselves and their baby siblings in the contest to win the prize money. Farina's preparations are complicated by a monkey, a bee, a frog and a broken carriage. — Carl Bennett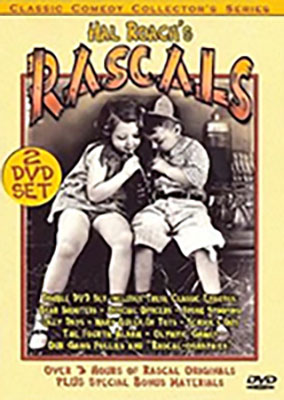 Brentwood Home Video
2000 DVD edition

Hal Roach's Rascals (1925-1938), black & white, 185 minutes total, not rated,
including Lazy Days (1929), black & white, 20 minutes, not rated.

Brentwood Home Video, 69892-9, UPC 0-90096-98929-7.
Two single-sided, single-layered, Region 0 NTSC DVD discs, 1.33:1 aspect ratio image in full-frame 4:3 (720 x 480 pixels) interlaced scan MPEG-2 format, 5.5 Mbps average video bit rate, 192 kbps audio bit rate, Dolby Digital 2.0 mono sound, English language intertitles, chapter stops; two standard DVD keepcases in cardboard slipcase, $14.98.
Release date: 17 October 2000.
Country of origin: USA

Ratings (1-10): video: 6 / audio: 5 / additional content: 4 / overall: 5.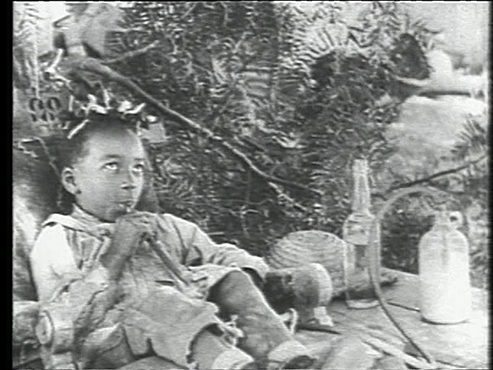 This DVD edition of Lazy Days (1929) has been prepared from a very good Blackhawk Films 35mm preservation print, with the original Movietone soundtrack. The old analog videotape master has a number of minor and major playback glitches in it.
Despite the 5.5 average video bit rate, the resolution of the video transfers are lower than usual, producing a coarse and blocky picture (as any still frame will reveal). All of the video transfers appear to be from older analog video masters, and playback to master these discs is frought with minor and major glitches.
The discs are supplemented with a brief history of the Our Gang series and "Rascal-ographies" of six of the best-known male Our Gang members. They also include a worthless 'Hollywood Hall of Fame' documentary on Hal Roach's Rascals, with footage mostly culled from the films in the two-volume collection.
Overall, we like this collection that favors the silent era films from the Our Gang series, but we abhor the poor prints that were utilized for the transfers and the negligent video mastering of the discs. The collection is worth its low cost, but be prepared to toss the discs if higher-quality presentations of the films are ever released.
USA: Click the logomark to purchase this Region 0 NTSC DVD edition from Amazon.com. Your purchase supports the Silent Era website.
Canada: Click the logomark to purchase this Region 0 NTSC DVD edition from Amazon.ca. Your purchase supports the Silent Era website.