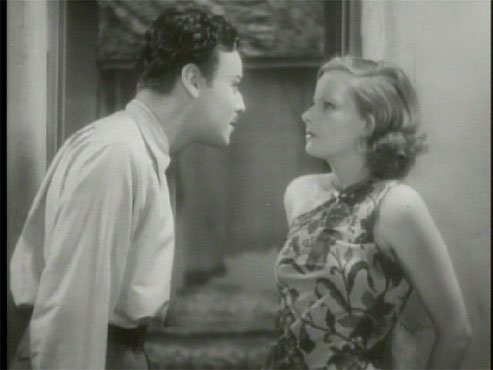 This Warner Archive Collection DVD-R edition appears to be a remastered edition for broadcast on Turner Classic Movies, but the soft picture details and other flaws make us wonder whether the master for the 1985 VHS videotape edition hasn't been dusted off for this home video release.
The film is presented with its original 1929 Movietone music score soundtrack.
Note that some collectors have experienced difficulties playing some DVD-R discs from the Warner Archive Collection. We experienced a problem with this disc on our main Blu-ray Disc reviewing player, as the disc wouldn't play beyond the reviled FBI warning, but we experienced no problems playing the disc on another DVD player and the DVD drive in our Macintosh computer.
USA: Click the logomark to purchase this Region 0 NTSC DVD-R edition from Amazon.com. Your purchase supports the Silent Era website.
This Region 0 NTSC DVD-R edition is available directly from . . .