A growing source of silent era film information.
This listing is from The Progressive Silent Film List by Carl Bennett.
Copyright © 1999-2014 by Carl Bennett and the Silent Era Company.
All Rights Reserved.

About This Listing / Report Omissions or Errors in This Listing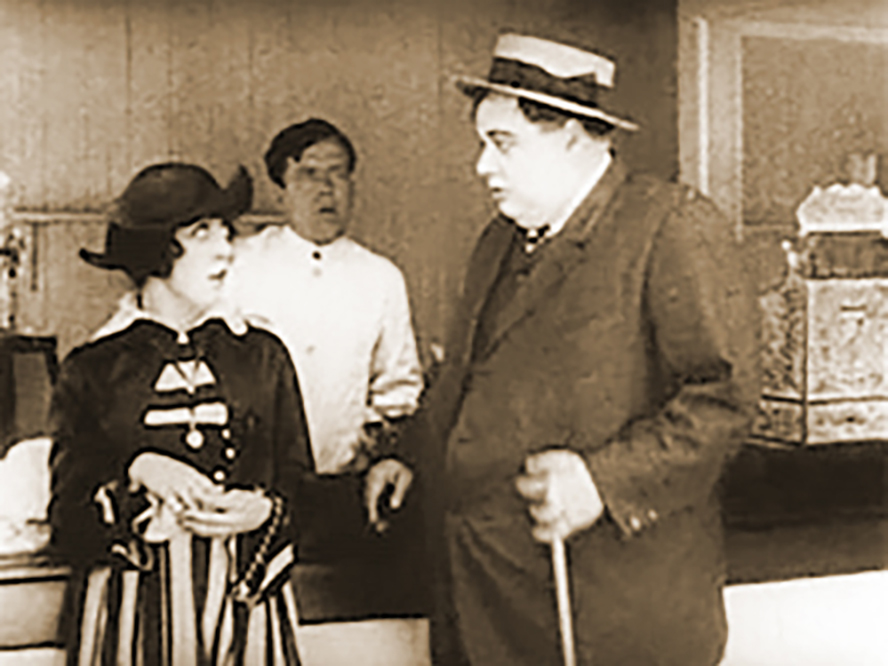 Mabel Normand (left), Hal Roach? and
Roscoe Arbuckle.
Frame enlargement: Silent Era image collection.


Mabel's Wilful Way


(1915) American
B&W : One reel
Directed by Roscoe Arbuckle

Cast: Mabel Normand [Mabel], Roscoe Arbuckle [Fatty], Edgar Kennedy [his friend], Alice Davenport [Mabel's mother], Glen Cavender [?] [Mabel's father]?, [?] Hal Roach? [the ice cream man], [?] ? [the policeman], [?] Al St. John?

The Keystone Film Company production; distributed by Mutual Film Corporation. / Produced by Mack Sennett. / Released 1 May 1915. / Standard 35mm spherical 1.37:1 format. / Working title: Idora Park Story. [?] The production may have been taken in the Idora Park amusement park in Oakland, California. [?] Completed or shipped? on 23 April 1915.

Comedy.

Survival status: Print exists.

Current rights holder: Public domain.

Keywords: Amusement parks - Blackface

Listing updated: 27 July 2010.

References: Film credits, film viewing : Edmonds-Arbuckle p. 257; Fussell-Normand p. 261; Lahue-Kops p. 153; Lahue-Mack p. 299.

Home video: DVD.