A growing source of silent era film information.
This listing is from The Progressive Silent Film List by Carl Bennett.
Copyright © 1999-2014 by Carl Bennett and the Silent Era Company.
All Rights Reserved.

About This Listing / Report Omissions or Errors in This Listing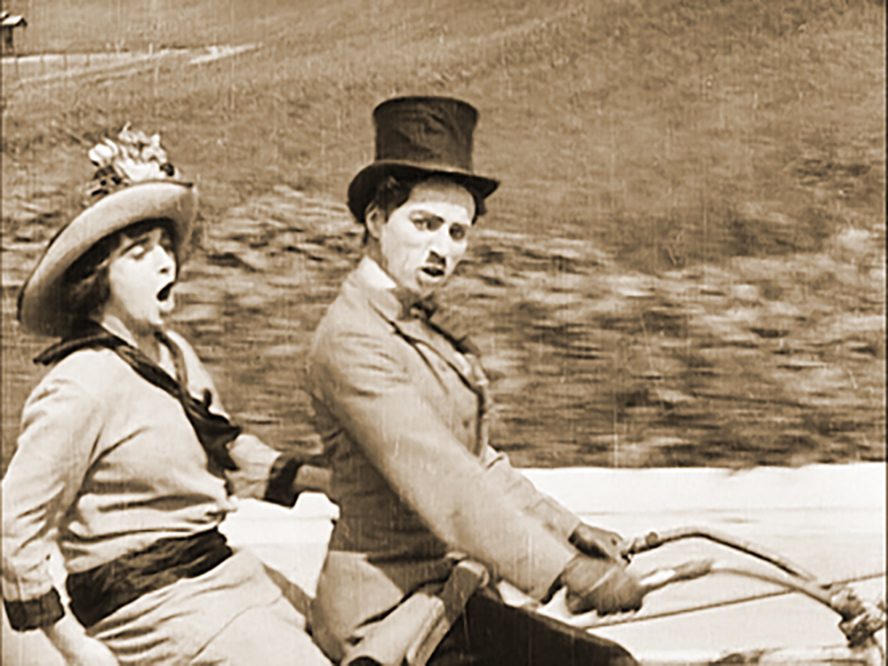 Mabel Normand and Charles Chaplin.
Frame enlargement: Silent Era image collection.


Mabel at the Wheel


Also known as His Daredevil Queen and Hot Finish in the USA; Mabel au volant in France
(1914) American
B&W : Two reels
Directed by Mabel Normand and

Cast: Mabel Normand [Mabel], Charles Chaplin, Harry McCoy, Chester Conklin, Mack Sennett, Al St. John, Bill Seiter (William Seiter), Fred Mace, Joe Bordeaux (Joe Bordeau), Minta Durfee, Alice Davenport, Edgar Kennedy

The Keystone Film Company production; distributed by Mutual Film Corporation. / Produced by Mack Sennett. Cinematography by Frank D. Williams. / No copyright registration. Released 18 April 1914. / Standard 35mm spherical 1.37:1 format. / Working title: Racing Queen. [?] Completed or shipped? on 31 March 1914. The film was reedited and rereleased in the USA as His Daredevil Queen by W.H. Productions Company in 1918. The film was rereleased in the USA, with synchronized music and sound effects, as Hot Finish by Exhibitors' Pictures Corporation.

Comedy.

Survival status: Print exists.

Current rights holder: Public domain.

Keywords: Flags - Tobacco: Cigarettes

Listing updated: 18 March 2012.

References: Fussell-Normand p. 257; Jacobs-Chaplin pp. 28, 29, 135; Kerr-Silent p. 77; Lahue-Kops p. 145; Lahue-Mack p. 294; Tarbox-Lost p. 197.

Home video: DVD.